Emotional Eating Workshop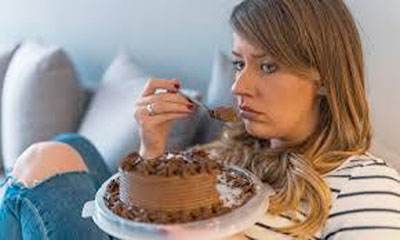 Is Your Child Hungry for Attention or Chocolate?
Learn how to listen to and understand your children more empathically to help change dialogues around food and eating issues. More specifically, we will focus on:
Emotional Hunger & Eating
Social Eating
Mindfulness around eating
Psychology role of "fat"
Facilitating change around communication and coping skills
This workshop will consist of 8 weekly sessions beginning on Saturday, July 25th at 10 A.M. All sessions will last between 1 and 1 ••• hours. The cost for the 8-week workshop is $450.
At the end of the 8 weeks, there will be an opportunity to take part in a 2-day retreat over the weekend to go deeper into the topic of emotional eating.
About the presenters:
Roni Mailish, LCSW, is a clinical social worker and psychotherapist whose focus has been emotional eating, the mind-body connection of eating and obesity for the last 15 years. He has brought his knowledge to clients, other psychotherapists and medical doctors.
David Krasky, Psy.S., is a licensed school psychologist who has been working with children and families for almost 20 years. His focus has been on the assessment and treatment of children with learning, social and/or emotional disorders. By using a combination of cognitive behavioral therapy (CBT), mindfulness and psychoeducation, his clients developed healthier ways to cope with negative emotions