Dr. Katie Lundin-Zemnovich Ph.D.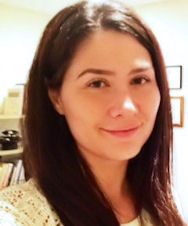 Marriage & Family Therapist
Specializing in:
Bilingual (Russian and English)
Depression and Anxiety
Bipolar Disorder
PTSD
Anger Managment
Self Mutilation
Sexual Dysfuntion
Addictions
Pain Management
Schizophrenia
Population:
Children
Adolescents
Adults
Families and Couples
Individual and Group Therapies
Availability:
Dr. Katie Lundin-Zemnovich is a licensed marriage and family therapist. She was issued a license to practice in the State of New York (License #000115-1) in February of 2006 and in the State of Florida (License #PMT138) in July of 2013. Her educational career began at New York University, where she earned a Bachelor of Arts degree with a major in psychology and a minor in sociology. She continued her studies at Hofstra University in New York, where she earned her Master of Arts degree specializing in marriage and family therapy. During her doctoral studies at Nova Southeastern University, Dr. Lundin-Zemnovich earned a Graduate Certificate in Medical Family Therapy where the curriculum focused on relationships between psychosocial medicine and biomedicine in the treatment and prevention of illness and disease. She also earned a Certificate in Hypnotherapy for pain management, addiction, anxiety/symptoms, limitations/possibilities, inventing and offering suggestions. In 2012, Dr. Lundin-Zemnovich completed her studies at Nova Southeastern University with a Ph.D. in Family Therapy.
In addition to studying under highly regarded and renowned professionals and professors in the field, Dr. Lundin-Zemnovich's world travels exposed her to various cultures, affording her a better understanding of how cultural factors, rituals, and values impact and contribute to individual and communal functioning and perception. Along with her growing understanding and respect for cultural context, she also has learned to communicate fluently in English and in Russian and is able to understand and converse to a lesser degree in Spanish and Polish.
Dr. Lundin-Zemnovich has been practicing for over fifteen years. During this span, she has worked for agencies, schools, doctor's offices, clinics, assisted living facilities for the mentally ill, and has established herself in private practice. She has experience with treating a wide array of populations including: children ages 5-18 years, individuals (diagnoses or symptoms include: depression, anxiety, bipolar disorder, PTSD, anger management, self-mutilation, sexual dysfunctions, addiction, identity crisis, history of violence), couples and families (whose symptoms reside within their co-created dysfunctional system), the elderly (who cope with pain management, depression, life review, and fear of dying), groups (who are given the opportunity to share their experiences and heal in a supportive environment) and the mentally ill - mostly paranoid schizophrenics (who need therapeutic treatment to help them better cope with their symptoms and function in a more comfortable and productive manner).
Dr. Lundin-Zemnovich holds several professional memberships including a clinical membership with the American Association for Marriage and Family Therapy, the Solution Focused Brief Therapy Association and the NYAMFT. She is often invited to present at national and local conferences as a keynote speaker to introduce new and exciting topics, ideas, and skills to her peers and colleagues in the field. Most recently she has been invited to present at the upcoming Solution-Focused Conference in Orlando.