Dr. Faith Grobman, Psy.D.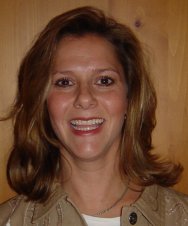 Psychologist
Specializing in:
Depression
Anxiety
Attention Deficit Disorders
School Related Conflicts
Family Discord
Relational Disharmony
Population:
Children
Adolescents
Adults
Availability:
South Florida Psychologist, Faith Grobman is a dedicated and experienced professional mental health practitioner serving children, adolescents and their families for over fourteen years. A member of Phi Beta Kappa, she graduated Magna Cum Laude from the University of Rochester (New York), where she conducted research with psychiatrically high-risk children at the Mount Hope Center. She went on to complete her Master's and Doctoral studies at Nova Southeastern University where she continued to focus on childhood psychopathology and its treatment.
Following her graduate school studies, Dr. Grobman conducted her psychology internship experience at the Children's Psychiatric Center in Miami, where she worked with children and their families. She concurrently obtained a one year postdoctoral certificate in Psychoanalytic Theory and Treatment. Dr. Grobman completed a two-year residency program at Ft. Lauderdale's Kids in Distress, a program providing multidisciplinary treatment to severely abused and neglected minors. She conducted complex psychological evaluations and treatments for children and adolescents and provided clinical supervision to graduate students and staff employees.
Dr. Grobman has been in private practice for over ten years providing counseling services in the South Florida area. She treats children and adults with a variety of concerns including, depression, anxiety, attention deficit disorders, school-related conflicts, family discord and relational disharmony. As a mother of three, she is able to personally appreciate the emotional and relational challenges that all parents face.