Emotional Eating Workshop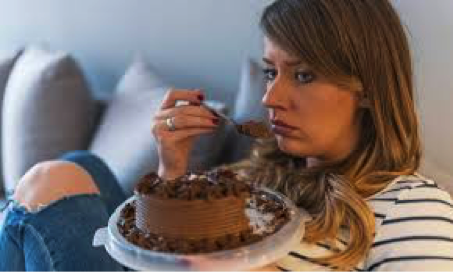 Is Your Child Hungry for Attention or Chocolate?
Learn how to listen to and understand your children more empathically to help change dialogues around food and eating issues. More specifically, we will focus on:
Emotional Hunger & Eating
Social Eating
Mindfulness around eating
Psychology role of "fat"
Course Presenters:
Roni Maislish M.A (psychotherapist and clinical social worker)
From 2005 Roni has been working with overweight patients dealing with emotional eating that comes from long-term emotional neglect. For the past two years, he has been working in Tel Hashomer (Sheba) hospital in an overweight treatment center (part of the endocrine institute) while between 2006-2011, he treated eating disorder patients (and their parents) in Soroka Hospital. Since 2007, he has worked as an emotional eating therapist, leading groups for therapists and other professionals, providing short workshops and year-long dynamic-study groups. Beside working with patients, he provides education-prevention in schools and eating disorder clinics for nutritionists, mantel health departments, and other professionals. In 2008, he participated in a 5-day retreat in California led by Geneen Roth (author of the bestseller "When food is Love"). Besides working as a therapist, Roni loves movies, traveling the world, practicing Vipassana mediation and spending time with his wife and 1-year-old son.
David Krasky, Psy.S. (licensed school psychologist)
David has been working with children and families for over seventeen years. Before working in private practice, he worked as a school psychologist for a PK-5 private school focusing on assessment and intervention, counseling and social-emotional learning. He has been conducting psychotherapy for children, teens and young adults for over ten years focusing on issues such as anxiety, depression, poor coping skills, family dynamics and executive functioning. David emphasizes exercise, a balanced diet and healthy sleep for all of his clients and brings a pragmatic and realistic approach to therapy.